​
Geomatters Trail Guide To U.S. Geography
I met the Wiggles at a Great Homeschool Convention a couple months ago. They are the founders of GeoMatters. After speaking with Josh for about 30 minutes, I was eager to get my own copies of this amazing geography program.  Immediately when I saw their booth, I was drawn to their curriculum. It is vibrant and stands out from the crowd. I ended up picking up their Trail Guide to U.S. Geography, along with the Desk Atlas, State Notebook, Junior State Notebook, and Eat your Way Through The USA. The first thing I noticed when picking this curriculum was the title.  My family enjoys traveling and hiking, and I scrolled through the curriculum to see if it would be a good fit to teach my children U.S. Geography.
I was pleasantly surprised because the books were colorful, interactive and very creative. It definitely was not the boring Geography I learned in school. This is fun! I suddenly was excited to start school!
Teachers Manual
Trail Guide to U.S. Geography is a multi-grade easy to use Geography program your kids will love. There is little preparation for a teacher and can be used by the student independently. There are three different grade levels in this book.  It is broken down into assignments for Elementary, Middle, and High School students. As the students' grow, the curriculum gets harder. The best part of this book is the endless activities your students can do to enhance these lessons. I love that it can be adapted to a multi-sensory approach to learning.
State Notebook
The State Notebooks are also designed to not only teach the basic geography information of each state, but also help provoke research of famous people, farming, minerals, waterways, and historical events. Now that is a lot of exciting information your student can learn!
Desk Atlas
The Desk Atlas of the United States is the most well thought out beautifully designed student atlas I have (personally) seen. The pictures are beautiful. They provide demographics for each state, along with important historical events.This is by far my favorite!
Cookbook
Hungry? Well try out the Eat Your Way Through the USA! Each state encompasses 3 recipes. Each recipe can be easily adapted to account for allergies. This is important to me because I have 4 Celiacs in my house! The recipes are fun and exciting. Your kids will love to cook their way through the USA. (Plus it will help with dinner ideas!)
All in all my experience with GeoMatters has been great. My experience with this geography program has been great. The price is reasonable but could add up quickly if you have multiple children.
Here are the prices as they stand today 2018 (prices can change without notice)
-Trail Guide to U.S. Geography $18.95
-State Notebook With Stickers $14.95
-Junior State Notebook With Stickers $14.95
-Desk Atlas $19.95
-Eat Your Way Through The USA $14.95
Conclusion
In summary, I would totally recommend this curriculum. I am an affiliate for GeoMatters. However, I am not recommending them based on being an affiliate. I am recommending them because their program is awesome, and I have used it with my kiddos! If you are interested in their curriculum, please visit them at geomatters.com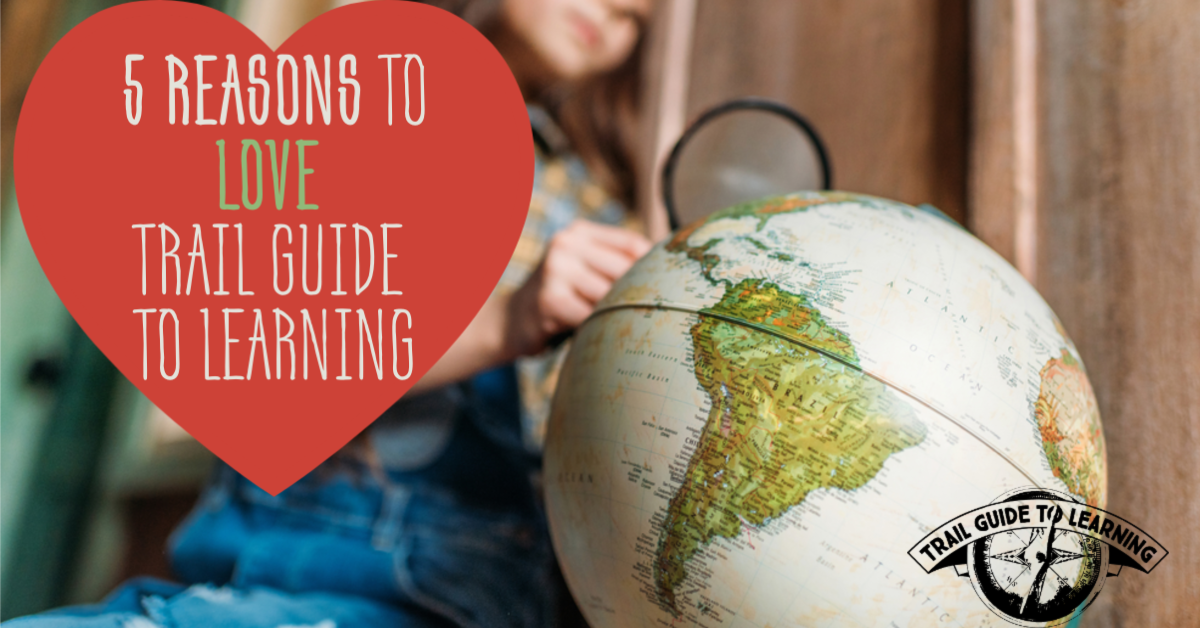 Hi my name is Laurie. I am so glad you are here! I am a Christian homeschooling mom of 3, caregiver to my Veteran husband, mom to a son with Autism, community volunteer, travel loving, and blogger. As you might notice, I do not live the "expected life". Come join my family and other families as we experience Living The Unexpected Life.